Have you heard, we are starting our WordPress Training course! The first one is on October 13th, 2017 but we will be having more.
Know what a plugin is? How about a theme? Meta tags…? If you answered "no" then our WordPress training is for you.
Still not sure if you should do it? Here are a few other people who could benefit.
Anyone wanting to make sure their website is up to date at all times and a useful tool for their marketing without having to hire a web designer.
For anyone who wants to take control of their own website and see their business grow.
People getting started in a new business venture.
Non-techy people have no idea what web development is.
Houston based businesses.
Houston entrepreneurs.
Lawyers, realtors, oil and gas people, pretty much everyone in the web world.
---
Course Goal: To create a functioning website with content pages, a categorized blog, and a working contact form.
WordPress is incredibly extensible and the sky is the limit but this course will focus on getting a novice up to speed by learning how to install and customize their own website. We will also go over a few search engine optimization tactics which could be of value.
The entire course is broken down into 3 sections.
Click here for a more detailed outline.
Install and Setup
Content Writing
Looks and Appearance
Our training uses a method called Just-in-Time training. The idea is simple, we teach you how to do something and then you do it. Each section will build on the previous one so that by the time the course is done you could walk out of the training with a fully functional website.
Even if your company already has a WordPress site and you know how to use it to some degree there still may be things you can learn that can readily improve the site such as how to use plugins to make your site better and rank higher in the search engines.
---
Also, once we are done with the class if you would like to keep the site that you made we also offer hosting so we can take your site and make it live. This works through our Sneaker Hosting options.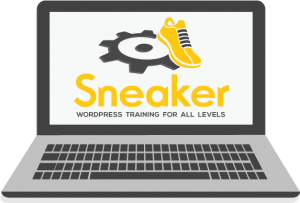 So if you need some training then look no further, we're here to help.
Click to Learn More
We're looking forward to seeing you there. Classes are in our building at 1322 Space Park Dr., C260, Houston, TX 77058.