Our WordPress Basic Training course starts on October 13th, 2017
WordPress can seem daunting at times. Heck, even the idea of managing your own website can seem daunting. In today's world, your website is basically an employee that works for you 24/7. I remember years ago seeing a company website and thinking, "Oh, wow. How up-to-date are these guys!" It didn't matter what the content was like. It was enough just to have a site on the web. But now, everyone expects you to have a website that looks amazing and is updated constantly. With every business on the web, and competition getting stiffer every day, your website better be good – with current information. Oh, and don't forget that SEO (Search Engine Optimization) came in the picture and now everyone wants to get found through Google, Bing, Yahoo, and all those other search sites. People are putting more effort than ever to get ahead of you on the web. But don't worry, we're here to help you! WordPress is the perfect tool for you to manage your own website with, so that you can get ahead of your competition.
Truth is, WordPress is free. Always has been, probably always will be. It's a great tool for you to manage your own website, and you can do your SEO with it. But without learning what to do with it, it's not going to be worth your money, time or effort to just pay a web design company to put a WordPress website up for you. You would be missing out on the biggest benefit of WordPress, and that's being able to update your own website. You have to be able to manage your website and keep it fresh.
Our in-person training, as in live not online, is ideal for anyone wanting to put the power of WordPress into their own hands to control and maintain their own website.
I didn't learn well in college with online courses. Others did, but not me. I preferred having someone walk me through a subject where I could interact with them. Our training is all done In-Person. You can ask all the questions you want and we will make sure they all get answered.
Our training uses a method called Just-in-Time Training which means that we have a set goal before us and we teach you just enough to get you to the next step so that, by the end of the day, you can fulfill the entire class goal.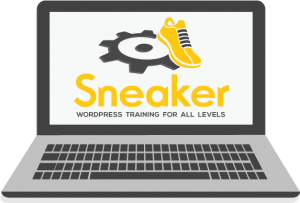 So if you need some training then look no further, we're here to help.
Click to Learn More
We're looking forward to seeing you there. Classes are in our building at 1322 Space Park Dr., C260, Houston, TX 77058.